Four service areas result in our competences

Four service areas result in our competencies in IT services and are the basis of our work. Over the course of more than three decades, we have continuously expanded these areas and are constantly developing them further.
At the same time, they remain closely linked and enable a holistic approach to all projects. For you, this means the optimal mix of experience, knowledge and skills with which we accompany your digitization professionally and comfortably.
Our service areas for your successful digitalisation
IT Consulting
As an agile company, we offer agile IT consulting. We focus on your questions and solve existing problems with a view to sector- and company-specific requirements.

We always draw on our consultants' expertise and many years of experience in the project business. They know the latest technologies and accompany you on your digitalisation journey. If you want, even beyond the end of the project.

Further information
Software Development
Every company is different and therefore standard solutions often do not fit the existing workflows and data. As a result, we inspect your needs and requirements and develop a customised software solution for your environment based on them. Taking the DevOps approach into account, our software development team configures your standard software, develops individual software or creates interfaces and software services for you.

Further information
Data Management
The relevant amount of information in your company grows daily. Data volumes and data sources need to be analysed as quickly as possible and across the company, because they offer countless opportunities and valuable insights for sound business decisions. Make use of this potential! To this end, we offer you a comprehensive range of data processing services and develop the right data platform for your individual requirements.

Further information

Service Management
Optimising services is an important building block for maintaining customer satisfaction. Budgets, processes and procedures must be adhered to and continuously adapted to the needs of the customers.
To this end, we offer you comprehensive and flexible service management as a link between your customers and your products. We control and coordinate the deployment of internal employees as well as external service providers to ensure a consistently high quality of service.

Further information
Together we determine your individual needs and coordinate your wishes and goals. Please use the contact form. We will get back to you as soon as possible.
Engelbert Turczyk
Managing director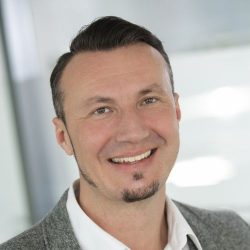 Arrange a free consultation
Mandatory for all inquiries about our service areas and competencies.