Coordination of all services for your service stations

With Site Service, we offer you an "all-round carefree package" for your service station – even 24/7! We take care of incidents from their occurrence to their solution and act as the interface to all your service companies by coordinating all processes. We work "invisibly" in the background for you when there are problems in the shop, at the forecourt or in the car wash.
We take care of the entire process with your contracting parties, reliably, quickly and smoothly. Our reporting provides you transparency about the operating status of your service station. With our help, get an overview of the status of disruptions, downtimes and the performance of your service providers.
Site Service: coordination of all services for your service station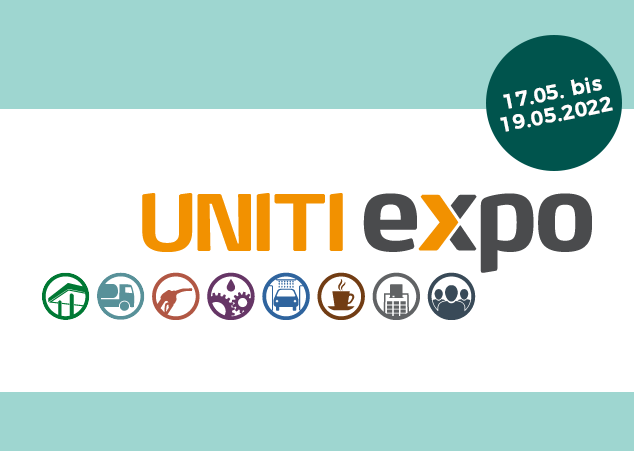 Visit us at the most important leading trade fair for the service station industry in Europe: UNITI expo. We will be in Stuttgart from 17 to 19 May 2022. We will show you what makes us special as experts in services, process and strategy consulting and in the creation of individual IT and business solutions. We look forward to seeing you at stand 1C50!
We offer the proper solution for you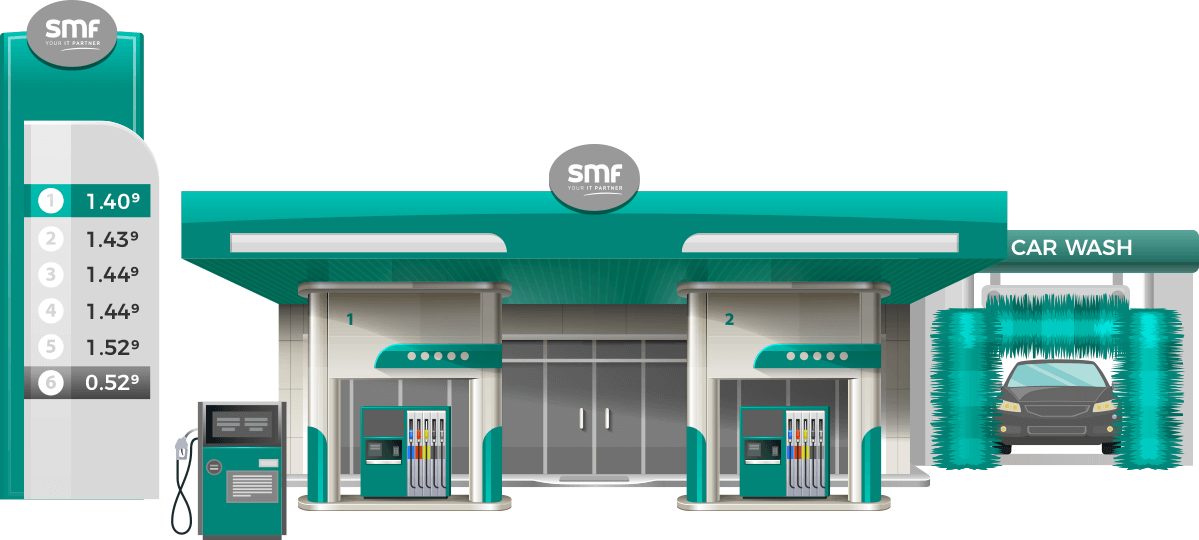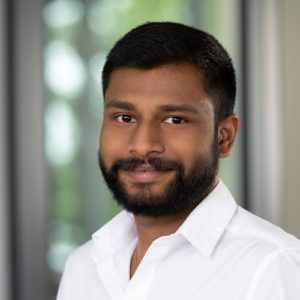 We support various customers from mineral oil companies to service station operators in Germany in the operation of their unmanned service stations by being available 24/7 as a contact partner. Every day, we process numerous tickets and solve the problems in cooperation with the different service providers.
Gowtham Rajagopal
Incident Analyst
Shop
Are there problems at the point of sale? Has there been an error in the cash register system or is a fuel pump in the forecourt defective?

The fuel pumps aren't properly accounted for? A fuel nozzle isn't working? We take over and get in touch with your contractors.
Fuel terminal
You're experiencing a malfunction at your fuel terminal or even an emergency? There's a total breakdown and it's no longer possible to refuel or petrol is even leaking out? We take over, coordinate the incident, decide whether a fire brigade is needed intervention is necessary and inform your contact persons promptly.
Car wash
The car wash is not working properly? The water in the car wash does not drain or the dryer is defective?

We take over, assign a technician and take care of the processing.


The support levels that we offer with our site service
You choose which level of support suits you and your business best: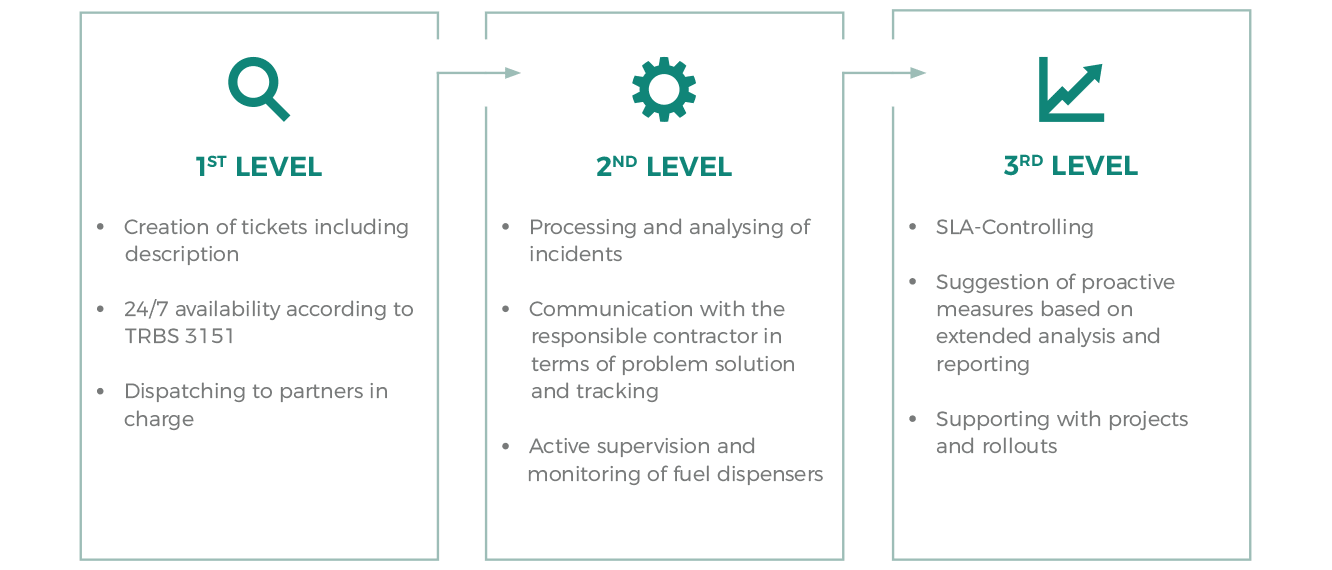 Companies that successfully count on our
Site Service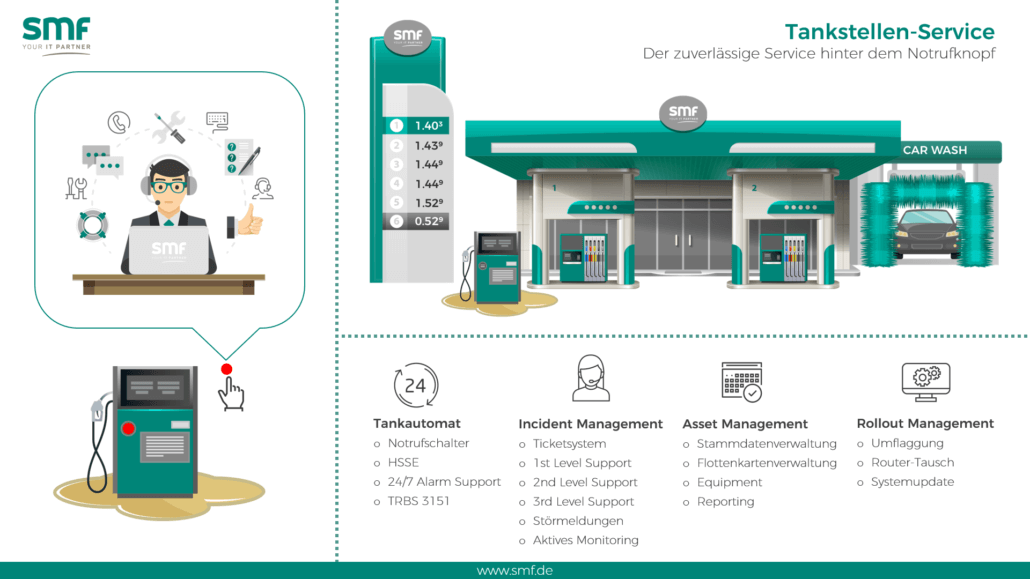 Do you need reports or analyses?
Our team will be happy to provide you with these according to your specifications or you can simply use our predefined reports.
Together, we determine your individual needs and coordinate your wishes and goals. Please use the contact form. We'll get back to you as soon as possible.
Dennis Dunkel
Team Lead Site Service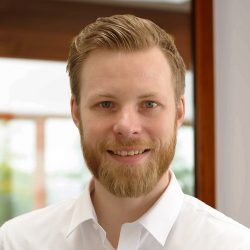 Arrange a free consultation
andatory for all enquiries about our offers.*