You are on the search? We are too!

You'll soon have finished school and are looking for an apprenticeship that suits you? Or maybe you're already studying, but it's too theoretical for you? Then an apprenticeship with us is just the right thing for you! With your choice, you make an important decision for your personal and professional development.
Everything should fit right from the start: exciting and challenging tasks and projects, real teamwork with colleagues, a trusting relationship with superiors, the right salary and benefits that make working life even better. We offer you all that at SMF.
We're looking for motivated trainees who enjoy coming to work every day and developing the best solutions for our customers together with us. With us, you can get an idea of which professional field you can be happy in.
Apply with us and get to know our world of modern IT! The IT industry is as diverse as the people who work in it. What unites us: What we do, we do with passion!
That's why we have IT nerds, consulting gurus, bean counters, binary bakers, accountaholics, pixel pushers, source code whisperers, data thinkers, advertising fuzzies, proggers, hat wearers, paper tigers and many more.
We do our training at SMF! We look forward to getting to know you.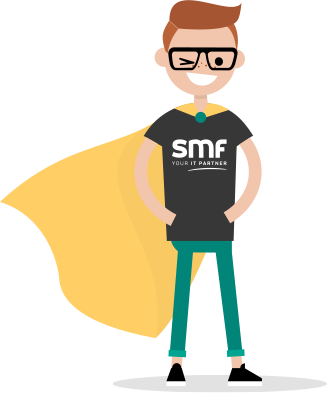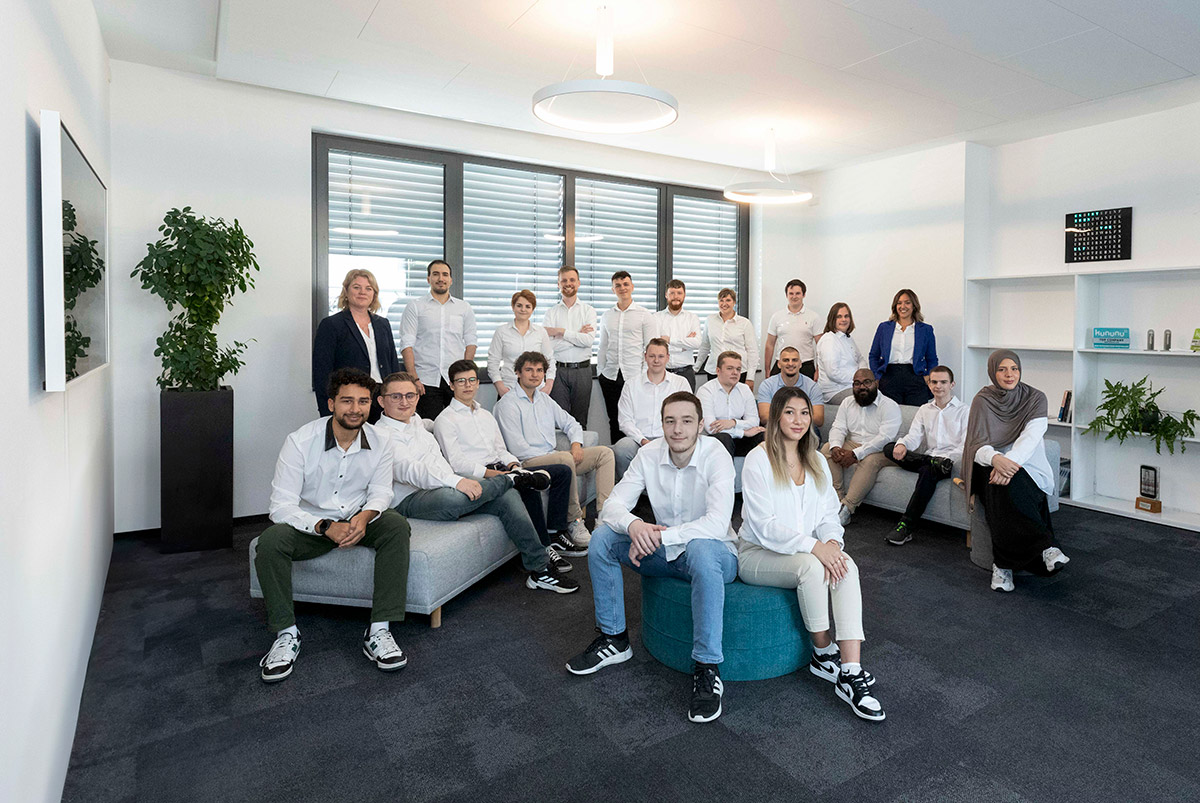 We are doing our training at SMF! We look forward to getting to know you.
Our apprenticed professions
If you want to become part of SMF, then start your future with a sound vocational training:
IT Specialist Systems Integration
As an IT specialist for systems integration, you install and configure networked information and telecommunications systems and put them into operation.

Your tasks also include administration, troubleshooting and advising and training colleagues.
IT Specialist for Application Development
IT specialists for application development design and implement software applications, test, document and optimise existing applications. You will use development tools and learn programming languages, develop user and application-oriented user interfaces and troubleshoot.
IT Specialist for Data and Process Analysis
As an IT specialist for data and process analysis, you will analyse operational and production processes and select the perfect tool for optimisation. Data is a big issue here: from classifying data sources, checking and providing data, to measures to improve data quality.
IT Digitalisation Management Assistant
Combining commercial expertise with IT know-how. You manage the digitalisation of business processes to make companies fit for the future. This is how you learn how to derive economic benefit from digitalisation.
You got all this? Then show us what you're made of and apply.
We're an open company that drives ideas. Contribute your ideas. Discover our current vacancies on our job portal. We look forward to receiving your application!
Even in my training, I can take a project from conception to completion. In the process, I get to know all areas of full stack development and am thus well prepared for the various activities within a team.
Christian Schmeinck
Trainee IT Specialist for Data and Process Analysis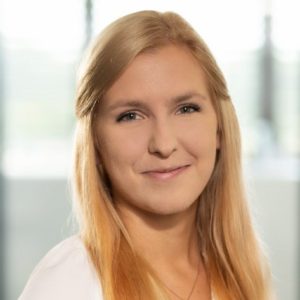 With my interest in programming, I found the right field for me in application development. At SMF, I was involved in projects from the very beginning and have a great team that always supports me.
Sandy Eichert
Trainee IT Specialist for Application Development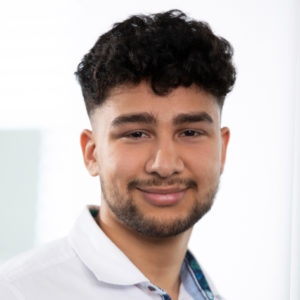 At SMF, I can combine my interest in IT systems with a commercial job. And through the training I have a direct influence on improving the digital future of our customers.
Janik Sathiyakumar
Apprentice for digitalization management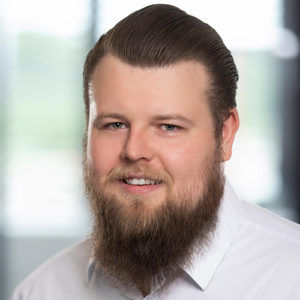 I have always had a special interest in technology. As a IT Specialist Systems Integration at SMF, I plan, install, administer, configure and maintain complex IT systems.
Robin Klingler
IT Specialist Systems Integration
We offer numerous benefits in our search for new, qualified trainees.
Best conditions
Thanks to our calm and agile way of working, you'll work in a team on innovative projects for top clients with fair remuneration according to the industry tariff (including capital-forming benefits). There's plenty of room for your own ideas and experiments. Our experienced trainers will teach you theory and practice and will support you together with our training manager.
Excellent working atmosphere
You can expect flat hierarchies, open doors, transparent communication, company parties, social and sporting events, free hot and cold drinks, modern lounges and a roof terrace with a view of the Dortmund skyline.
Personal development opportunities
You can 'get a taste' of every business area in our self-developed training model. In-house training courses and seminars, as well as the option of an accompanying degree course from the third year of training (at FOM Dortmund), allow you to further your personal development.
Takeover in prospect
A successful apprenticeship offers advantages for you and for us, because we're happy when we can keep well-trained skilled workers in the company – the chances of being taken on are very good.
Work-Life-Balance
We live the digital world and promote forward-looking working models. This includes working independently in flexitime, 30 days of holiday and the option to work from home after consultation (from the second year of apprenticeship).
Company car/service bike
You can reach our IT location PHOENIX West easily by public transport or you can use one of our numerous free bicycle and car parking spaces. After your training, you'll have the option of a company car with private use, like all other employees.
First impressions from the world of training at SMF
'No one influences us in our career choice as much as our family. In Tobi's case, it wasn't his parents who tipped the scales in favour of training as an Assistant Manager IT Systems at SMF – but his cousin Felix.
He did his training as an IT specialist for system integration there and was so satisfied that Tobi was also quickly convinced.' Dortmund at work
You're about to graduate from school and don't know exactly what to do next? Or are you looking for an exciting company in the IT sector for a school internship? Then you've come to the right place! With an internship, you gain your first insights into the working world of an IT company.
We support year-round student internships from comprehensive schools and grammar schools in Dortmund and the surrounding area. We also offer career explorations, such as participation in Girls' Day. Interested? Then apply at karriere.smf.de.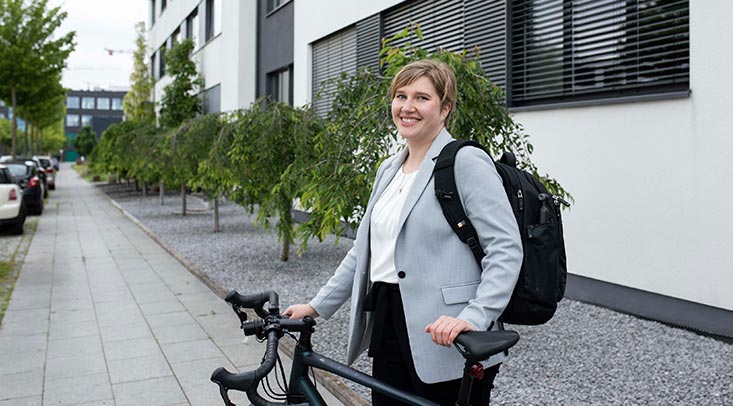 Have we aroused your interest and do you still have questions about an apprenticeship or internship with us? We're here for you!
Dinah Bergmann
Training Manager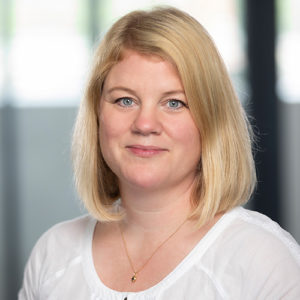 We are looking forward to your request
* Mandatory for all requests