Prozesse digitalisieren mit Web Technologies

Nowadays, the question is no longer whether a company will digitalise – but when. More and more applications are migrating to the World Wide Web and can be used around the clock. This advancing digitalisation is leading to a rethink in many companies:
Modern IT allows for a more efficient handling of business processes. In this context, platforms for data are gaining in importance, with which local data use is broken up and transparency is created for all parties involved. The need for web technologies is growing.
Web Technologies: IT solutions for digitization
However, each company is unique. Standard software often does not fit individual workflows and data. So new solutions are needed that connect systems with flexible interfaces and are more scalable than previous IT processes: web technologies.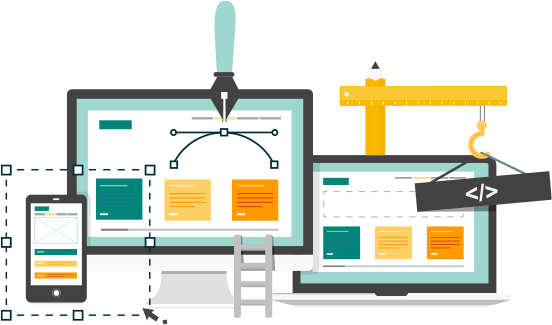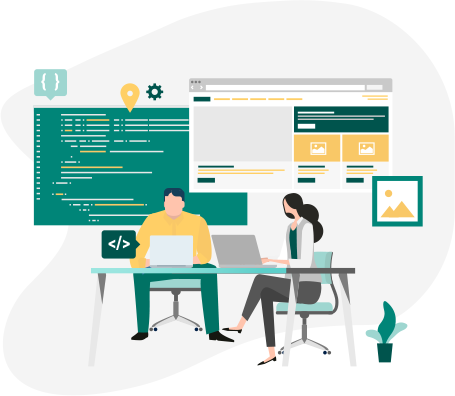 All new territory? We've been pursuing digitalisation since 1985.
Our digitalisation journey began as early as the mid-1980s. Since then, we've been supporting our customers with a holistic approach: from consulting to development to service – all from a single source.
We develop with extensive know-how in web-based techniques, but we also advise on the further development of productive software and interfaces if an existing solution is to continue to be used.
A fixed contact person, efficient communication and flexible implementation of our requirements at all times - we are happy to recommend SMF. In numerous IT projects, we were able to jointly implement digital solutions that optimally support our teams in their daily business and drive the company forward.
Dagmar Wallat
GFN GmbH
Advantages and successes for our clients
Software solutions
Customised, web-based and mobile software solutions
Calculable risk
through resilient project, cost and time plans
Permanent transparency
in costs and communication
High productivity
through the use of modern development tools
Flexible project design
for customers from SMEs to DAX-listed companies
Over 35 years of experience
in dealing with complex development projects in the oil, industry, retail, finance and service sectors
Customer projects
A large number of successfully completed customer projects with a high level of satisfaction
Long-term
and partnership cooperation as a goal
Web-based solutions make it possible
Use your applications from anywhere: mobile or via a browser.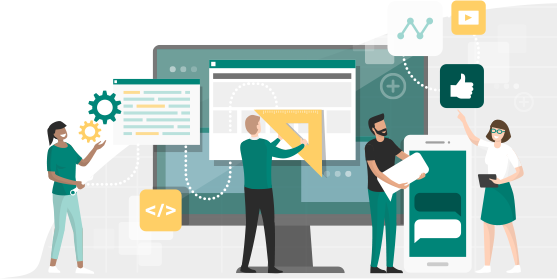 They are independent of operating systems and device locations and can thus optimise a wide range of processes. Web-based software requires neither a local basic installation nor backups and updates, as these processes are carried out centrally. Our experts develop web-based solutions for you which, as independent software, ensure simplified processes and networked cooperation and in this way map your business processes.
Every project is individual. We will be happy to advise you.
No time? We have something for you!
With our self-developed speed-to-market solutions, you are always one step ahead of the competition.
CoreFrame: speed to market for .Net and C# solutions
Do you implement business-critical applications for your own purposes or as standard software for your customers? You know the problems of scarce resources and time pressure in new developments?

To withstand and counteract the permanent pressure to deliver and renew, we've developed CoreFrame – the accelerator for software development.
Web-based process portals as a central collection point
Especially for the petroleum industry, we offer the administration and development of retail extranet portals as information and application portals. In this way, all processes are integrated up to the petrol station and from there to the cashier and the service providers involved.

We can map over 70 different processes via B2B and B2C applications, such as internal staff scheduling and fleet card management to the end customer.

We designed a central process portal for an internationally active mineral oil company – which is now in use in over 15 countries worldwide.
Web-based administration and information system for optimal examination processing
In order to optimise the existing audit organisation and implementation, the business process solution house of a German chamber of industry and commerce was looking for a needs-based 'standard software'.

As part of the Chamber's digitalisation strategy, the cross-process software system 'ELVIS' was developed, which optimally maps the existing requirements and at the same time meets the future technical developments of audit implementation. With ELVIS, the existing isolated applications were replaced by efficient and uniform processes.
Together we determine your individual needs and coordinate your wishes and goals. Please use the contact form. We will get back to you as soon as possible.
Niklas Thiel
Senior Consultant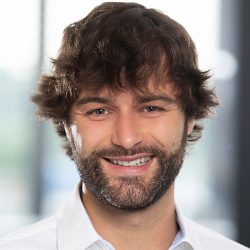 Arrange a free consultation
andatory for all enquiries about our offers.*